SHARE THIS PAGE: www.washingtonconference.org/bulletin
Digital Archive
>>>>>Scroll down to watch the Days of Celebration programs on-demand!
Theme Introduction: Live Out Your Faith
Each person who chooses to follow Jesus is called to be a minister at home, in the workplace, and in the community. The crossroads between being a Christian and being a contemporary in the world can often be confusing. How can you best live out your faith in all areas of your life? Can you "be it" and "live it" in 2022?
Pastor Michelle Mota will keynote this year's Days of Prayer & Celebration for regional churches. This start-of-the-year program, planned by the Regional Advisory Committee, will be held January 7-8, 2022, at Emerald City Community Seventh-day Adventist Church, streamed to regional churches, and available for viewing at home or with a small group. Days of Prayer & Celebration includes a Friday night vespers, Sabbath School, Church, an afternoon program, and an afternoon concert.
Livestream Archive
Vespers - Friday, January 7 - 7-8 pm
Introduction & Prayer: Pastor Nathaniel Good
Two Ministry Features: Regional Ministry & Ghanaian Church
Prayer: Elder Louis Brown
Music: Sherice Tomlin
Speaker: Pastor Michelle Mota
Closing Prayer: Pastor Nathaniel Good
Sabbath School - Sabbath, January 8, 9:45-11 am
Livestream Sabbath School for adults, Zoom Sabbath School for primary plus youth and young adults
[Links removed from archive]
Introduction & Prayer: Pastor Derek Lane
Two Ministry Features
Music: Maranatha Member
Adult Lesson Study: Elder Andrew Carrington
Close: Pastor Derek Lane
Worship Service - Sabbath, January 8, 11 am - 12:15 pm
Welcome: Pastors Doug Bing, EuGene Lewis & Byron Dulan
Children's Story: Gracelink
Special Music: ECC Praise Team
Tithe & Offerings: Elder Jilma Jimenez
Song of Meditation: Sherice Tomlin
Speaker: Pastor Michelle Mota
Benediction: Pastor Paul Smith
Sabbath Afternoon Forum - Sabbath, January 8 - 3-4 pm
Welcome: Pastor Derek Lane
Discussion Forum: Women in Leadership - Pastor Jeanne Mogusu
Close: Pastor EuGene Lewis
Afternoon Concert - Sabbath, January 8 - 4-5 pm
Welcome: Pastor Hanz Jouissance
Concert Performance: Sherice Tomlin
Closing Remarks: Pastor EuGene Lewis
Closing Prayer: Elder Jovonne Brown
Meet the Speakers
Pastor Michelle Mota - Friday night & Sabbath Presenter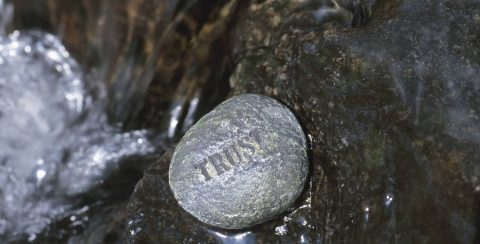 Pastor Michelle Mota was born into the pastoral family of Kircio and Loida Mota in Bronx, New York. She has two older siblings, Kircio Jr., a pastor with Georgia-Cumberland Conference and Omri, who studied theology and has worked as a pastor in the Southeastern Conference as well. She was baptized by her father at an early age, and had felt the calling to ministry since then.
She has held many job titles inside and outside of the church, including fitness coach, auditor, and even legal secretary. At church, she has held multiple positions but none she is prouder of than being the first commissioned female pastor of the Southwest Region Conference. She graduated with a B.B.A. in Accounting from Southwestern Adventist University, and has obtained her Masters in Divinity from the Seventh-Day Adventist Theological Seminary at Andrews University.
She has served as a pastor in Southwest Region Conference, as the associate pastor at Kingsboro Temple SDA church in Brooklyn, NY, and is currently a member of both the NAD and Northeastern Conference executive committee and as of January 1, 2022, she is the senior pastor of Brownsville SDA Church, in Brooklyn, NY.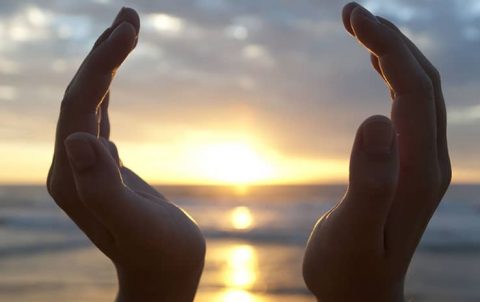 Pastor Jeanne Mogusu - Afternoon Presenter
Pastor Jeanne Mogusu is above all else a passionate disciple of Jesus Christ. Her greatest desire is to help others live a purpose-filled life by coming to a deep and loving relationship with Christ and she believes in making the gospel practical to our everyday lives.
Pr. Jeanne lives in her beautiful homeland of Kenya where she is actively involved in independent ministry.
You can find her on YouTube and other social media platforms where she shares her sermons, messages and all that God has so graciously poured into her.
Sherice Tomlin - Concert Artist
Music has been a major part of Sherice Tomlin's life from early childhood. Tomlin, a native of Bronx, New York, and a daughter of Jamaican parents, sang her first solo when she was three years old.
She is a graduate of Oakwood University, where she sang with the renowned Dynamic Praise gospel choir including a season as a lead soloist. In addition to her personal vocal music ministry, she is also a choir director and worship leader for a Baptist church and an Adventist church. She has two recorded albums: Without You, Lord and Just Like Heaven. A third album is under production.
Tomlin finds great joy in nurturing a love of music in young people. She's opened her home to foster 25 children over seven years and several years ago adopted three pre-teenagers.
This energized woman will take you to a high place of worship that will have you lifting your hands before you realize it; you'll be jumping up in praise with her as she releases heart felt melodious worship from the depths of her very being.
About Days of Celebration
Days of Celebration is an annual convocation of the regional Black churches of Washington Conference. This early January event is planned by the Regional Advisory Committee chaired by Pastor EuGene Lewis and includes all regional pastors and head elders.
Connect with a Regional Church