The outpouring of community support continues to surge even as northwest Washington flood waters continue to fluctuate.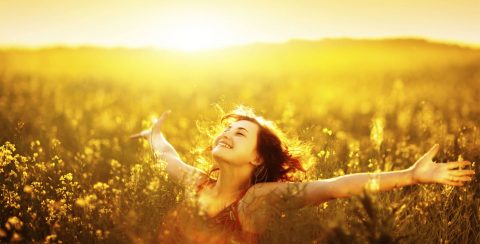 Pastor Derek Lane, who was just appointed Director of Outreach Ministries for the Seventh-day Adventist Church in western Washington, recently met with pastors, disaster response and community service leaders, and local church members from churches affected by the recent flooding in northern Washington.
Representatives from Adventist Community Services (ACS) stay updated on the latest response through daily Current Flooding/Atmospheric River Status zoom meeting updates hosted by state emergency management personnel and Washington State VOAD (Voluntary Organizations Active in Disaster).
According to information from WAVOAD, updates as of the latest flood event show 799 homes affected in Whatcom County and surrounding areas, including scores of families displaced.
We are grateful to our pastors and long-time ACS representatives in Everson, Larry and Cheryl Brown, for hosting the event at their community service ministry location, "A Watered Garden" in Everson. The Browns suffered flood damage to their home and provide firsthand knowledge in flood response needs.

How Can I Help?
Residents and the first wave of volunteers are taking care of initial needs, and they will soon need the next round of support.
Financial Support
The greatest need many families have is financial support to replace necessities for everyday living.
Washington Conference Outreach Ministries department sent $5,200 to the affected area to match funds raised by Bellingham Adventist Church to support ongoing relief efforts. This initial outlay of funds will provide desperately needed assistance for 104 identified individuals needing clothing, food, and clean-up supplies.
Financial donations are accepted through PayPal or Adventist Giving for "Washington Disaster Response."
Practical Support#
A motorhome trailer is needed for a flooded family (donation or long-term loan)
Three vehicles are needed for flooded families (donation)
If you have a motorhome or car to donate (or if you are a mechanic who can inspect a vehicle for safety), please fill out the contact form to inform Derek Lane what you have available, its condition, and its location.
Volunteer Support
If you are interested in volunteering, please reach out to Outreach Ministries and we would be happy to share ways to support clean-up efforts.
Prayer Support
Please continue to pray for our church families in northern Washington who have been affected by this weather event. And let's keep our disaster response team in prayer as they seek to serve and assist their fellow members and communities who are continuing to respond to this current crisis.
Reach Out to Outreach Ministries
Share your leads for motorhome and/or car donations. Let us know your general volunteer interest and availability. Ask questions about how you can be involved in flood relief.