#WACampMeeting for 2023 will feature the following speakers and musicians:
The Heralds
The King's Heralds is a historic male gospel music quartet that first began in 1927. Between the various generations of musicians, the Heralds have recorded over 100 albums encompassing 30 languages.
The Heralds have a long association with the Voice of Prophecy radio broadcast and are now promoted as a trans-denominational musical group with guest appearance on Praise The Lord on TBN and It Is Written.
This nostaglic acapella singing group will provide a live concert during the Welcome Back BBQ at the Academy Gazebo on Tuesday, June 20, at 5 pm.
Follow the Heralds on Facebook!
Doug Bing
Doug Bing will open our very first worship time back together at #WACampMeeting.
Pastor Bing believes in the ministry of presence, and spends significant time on the road to bring encouragement and ministry support to pastors, teachers, and members throughout Washington Conference. He's been president of this conference since December 2016.
Pastor Bing writes a #GrowingLeaders blog post that generates hundreds of views every week. He loves random factoids and keeps a list of "Did you knows?" to incorporate into his spiritually uplifting blog posts.
Doug and Wilma Bing appreciate having all their adult children in western Washington.
Pastor Bing will speak Tuesday, June 20, at 7 pm in Rainier Auditorium.
Kevin Wilfley
Kevin Wilfley is a well-known speaker in the Pacific Northwest for his practical presentations on prayer, ministry, and following Jesus.
Pastor Wilfley served in Enumclaw and Kirkland districts  in addition to his prayer ministries and spiritual growth leadership responsibilities within Washington Conference.
He currently pastors on the Upper Columbia Academy campus and is looking forward to his soon retirement. Pastor Wilfley is a gifted woodworker and enjoys sharing life with his wife, Dolly, their children, and their grandchildren.
Pastor Wilfley will speak at the early morning worship sessions, Wednesday, June 21, through Saturday, June 24, from 6:30-7:30 am in Auburn Adventist Academy Church.
Ron Halvorsen Jr.
Ron Halvorsen Jr is a master storyteller who weaves compelling stories together with scripture.
The son of a pastor/evangelist, Pastor Halvorsen has ministered in churches small and large including serving as the senior pastor of three college/university churches in North America. He currently serves as senior pastor of North Cascade Adventist Church in Burlington, Washington.
Pastor Halvorsen loves to share beautiful images of nature and clean jokes to bring encouragement and laughter to people. Ron and Buffy Halvorsen cherish their times with their adult children and grandchildren.
Pastor Halvorsen will be the first speaker on Wednesday, June 21, at 7 pm in Rainier Auditorium.
Debleaire Snell
Debleaire Snell is the new speaker/director for Breath of Life Ministries and the senior pastor of Oakwood University Church.
His name will soon be very well known in the Pacific Northwest: Pastor Snell will be the keynote speaker for a city-wide evangelism effort this summer in Seattle!
Among many accomplishments, Pastor Snell is the author of six books. He has a new series of social media reels featuring practical insights on life.
Debleaire and Gianna Snell are the proud parents of three children.
Pastor Snell will be the second speaker on Wednesday, June 21, at 7 pm in Rainier Auditorium.
Jennifer Woody
Jennifer Woody enjoys spiritually modeling how to apply God's word in life.
She's served as a paralegal, ministry leader, local church elder, academy chaplain, Bible teacher and pastor. Pastor Woody currently pastors Monroe Adventist Church. She is actively pursuing advanced education in church revitalization.
Jennifer and Justin Woody have two young adult daughters.
Pastor Woody will be the first speaker on Thursday, June 22, at 7 pm in Rainier Auditorium.
Bill McClendon
Bill McClendon started out in his career to be a software engineer. God had different ideas and called him into church planting, pastoring, and church administration.
Pastor McClendon led the massive growth of South Tulsa Adventist Church in Oklahoma. He joined the Washington Conference ministry team in 2010, re-entered pastoral ministry in 2014 in Baltimore, Maryland, and then accepted the invitation to serve as the vice president of administration for North Pacific Union Conference.
He continues to be active in local church evangelism, growth and revitalization.
Bill and Shirlene McClendon love watching the antics and activities of their grandchildren.
Pastor McClendon will be the second speaker on Thursday, June 22, at 7 pm in Rainier Auditorium.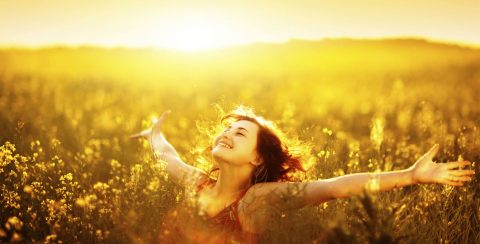 Ruddy Vivanco
Ruddy Vivanco highly invests in mentoring people to have an authentic and vibrant relationship with Christ.
Before committing his life to ministry as a young adult, he pursued education in computer engineering in his home country of Ecuador. God opened doors for him to minister in Asia, Australia, North and South America.
He currently pastors South Tacoma Adventist Fellowship. He hosted popular weekly Bible studies online throughout the pandemic.
Vivanco and his wife, Vivien Vasquez, enjoy playing sports, traveling, good food and spending time with family and friends.
Pastor Vivanco will be the first speaker on Friday, June 23, at 7 pm in Rainier Auditorium.
Randy Maxwell
Randy Maxwell is an author, conference speaker, previous Pacific Press editor/creative director, and the founder of If My People Pray ministries.
As Washington Conference's new vice president for administration, he is also our #WACampMeeting convener!
Pastor Maxwell has a style of praying through scripture that is refreshing and uplifting. You'll want to participate in this individual and corporate time of praying!
Pastor Maxwell will be leading a "Concert of Prayer" with music and times of prayer during the Sabbath School program time on Saturday, June 24, from 9:30-10:30 am in Rainier Auditorium.
Dr. Fredrick Russell
Fredrick Russell is a well-respected voice of spiritual leadership whether in the pulpit, in the community, on publishing or healthcare boards, or in coaching sessions.
He has developed leaders on every continent except one (Antarctica), which has given him a cultural competency to interface with leaders across the globe.
Through his writings, leadership coaching, leadership development and making strategic "deposits" in leaders, he embraces a passion and purpose for influencing influencers to be character-driven leaders—which impacts beyond the bottom line of mission.
Dr. Russell will be the keynote speaker for Friday, June 23, and Saturday, June 24, at 10:45 am and 7 pm all in Rainier Auditorium.
Watchmen Acappella
Watchmen is a contemporary gospel acappella that grew out of Andrews University when a group of friends from Zambia, Zimbabwe, the Caymen Islands, the United Kingdom and the United States found a common interest in acappella music and began singing together in 2017.
The group says about their music: "It is our belief that in a time of political strife, social tension and moral depravity our world needs messages that reinvigorates faith, revitalizes hope and inspires a recommitment to love."
Watchmen Acappella will be in concert Saturday, June 24, at 3 pm in Rainier Auditorium.
Follow the Watchmen on YouTube!